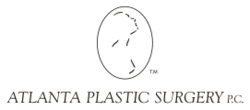 Atlanta, Georgia (PRWEB) April 12, 2012
Atlanta facial plastic surgeon Dr. Fernando Burstein is proud to announce the latest addition to his menu of natural anti-aging procedures: Ultherapy® non-surgical skin tightening. Featured recently on ABC's The View and The Doctors, this facial rejuvenation technology utilizes the body's natural healing ability to tighten loose facial and neck skin, giving patients years back on their looks.
The latest in non-surgical anti-aging technology, FDA-cleared Ultherapy® treatment utilizes ultrasound technology to first map out damaged areas of deeper tissue and then to tighten and strengthen areas of sagging skin on the face and neck traditionally targeted by facelift surgery. Unlike other more invasive anti-aging procedures, Ultherapy® works with the body's natural healing mechanisms. By warming the treatment area with safe levels of ultrasound waves, the body's collagen production increases, and the tissue that's most affected by aging gradually becomes firmer and tighter.
This newest technology in skin tightening expands Dr. Burstein's list of natural procedures—procedures that utilize the body's own materials and mechanisms to aid with anti-aging. The "natural approach," as Dr. Burstein calls it, provides patients with more natural-looking results and less chance that the body will reject any foreign materials. Dr. Burstein explains, "Many patients shy away from cosmetic treatment because they don't want to look unnatural. Ulthera® technology's minimal down time and noticeable results make cosmetic treatment more accessible to a variety of patients."
Dr. Burstein employs this natural approach to eliminate signs of aging and restore volume to deep wrinkles around the nose and mouth. He also uses dermal fat grafting techniques, in which dermal tissue taken during procedures like Blepharoplasty (eyelid surgery) or neck lift are used to replump these sunken areas. He extends his signature natural approach even during chin surgery and rhinoplasty by using the patient's own bone or cartilage.
Natural procedures like the new Ultherapy® ultrasound skin tightening procedure allow Dr. Burstein to create a cohesive appearance where patients notice rejuvenation, but have their friends wondering what's different. Perfect for anyone who notices a "relaxing" in facial skin, Ultherapy® can improve sagging under the chin, drooping eyebrows, tired-looking eyes, a wrinkled brow, and more